Cloudesign is a global IT Consulting, IT Outsourcing and Software Engineering headquartered in Mumbai. As a strategic partner to some of the world's largest organizations, Cloudesign plays a deep and meaningful role in accelerating technology innovation and transforming the way how organisations function.
We believe in Automation, AI-Powered Core Approach Solutions and the best in class User Experience to enhance productivity and customer experience. It focuses on multiple areas of digital technology, such as Business Intelligence, Mobility & IoT, Big Data, Cloud Computing, Predictive Analytics & Data Science and Robotic Process Automation.
Our always-on learning agenda drives continuous improvement through building new-age digital skills, expertise, and ideas from our innovation ecosystem.
06

Years' Experience in IT
Learn more about our
Success Stories
Co-founder and Chief Executive Officer
Co-founder & Global Delivery Head & CHRO
Engineering Director (Data Science, Analytics & Automation)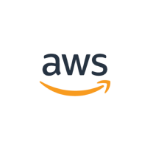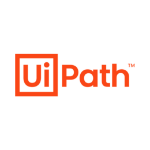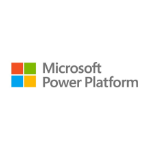 "Cloudesign is an important strategic partner to Edelweiss Securities & Wealth Management Group and with the suite of IT services provided in the last 4 years, now also one of the preferred technology partners to Edelweiss."
- Harsh Jha
AVP, Business Solution Group & Technology, Edelweiss Group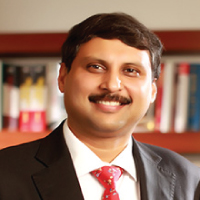 "Cloudesign professionals helped build the complete stack for the Web & Mobile based Logistics Tracking & Customized ERP system for Kelvin Cold Chain Logistics. We were at best able to outline the end use case to Cloudesign, who translated the requirement into a comprehensive software stack and developed the solution from scratch. Kelvin in the process got first-of-a-kind system that provided time-lapsed temperature record with all billing parameters for each customer shipment, which resulted in Kelvin reaching near 100% temperature compliance and also achieve 5% savings in fuel costs. The solution had other wonderful features like Driver Mobile Application, Route optimization, Business Dashboard, Analytics Engine and much more."
- Rajeev Agarwal
Kelvin Cold Chain Logistics
"It's been almost 3 years that we have been working with team Cloudesign on Staff Augmentation model and it has been a good experience overall. They have a young and dynamic leadership team willing to create value for their clients. The team has diverse and good experience across different technologies and are quick at recognizing and adapting to the newer and emerging trends. Good in communication, excellence in problem solving and understanding by the IT-Engineers provided by Cloudesign helped us to deliver a lot of digital solutions in a very short time."
- Project Head
CMMI level 3 Company (USA)