Accelerating healthcare with data-driven and AI-powered technology solutions.
Healthcare sector is making bold moves by delivering care on-demand, anytime, and from anywhere. Cloudesign is helping healthcare service providers shift from conventional infrastructure towards automation-centric, innovative, and efficient healthcare infrastructure.
Industry Leading Healthcare Software Solutions We've Deployed So Far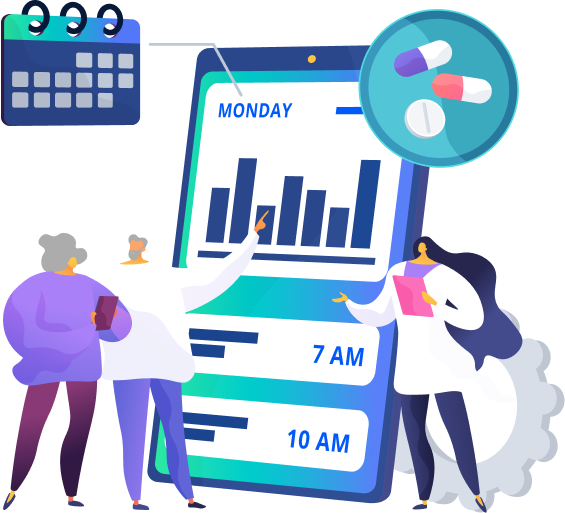 Deployed software bots for patient registration and scheduling, insurance verification, and claims.
Improved patient experience
Reduced claim denial and rejection
Lesser processing time
Data Assortment and Analysis
Ingesting patient health data from IoMT devices, sorting and conditioning the data to present the reports via graphs.
Delivering real-time insights
Remote patient care
Secure transmission of data
Electronic Medical Records
With all-time availability of data across concerned doctors and patients, data-security and privacy becomes necessary.
Patients portals for EMR access
Interaction between doctors and patients
Maximized clinical productivity
Healthcare Facility Management
HIPAA compliant scalable solutions that drive fortunes for healthcare service providers.
Inventory management
Appointment scheduling
Patient profiles
End-to-End
Product Engineering
Our HealthTech consultants at Cloudesign have hands-on experience in designing enterprise-level healthcare solutions.

Staff
Augmentation
When you already have a team of HealthTech developers on-board and just want to hire a few developers, we can provide you dedicated ones within weeks.

Dedicated HealthTech Software Development Team
If you want to manage the project on your own, but lack the technical skills, we can provide you with the best healthcare software developers.

Let's discuss your healthcare technology requirement.