Cloudnative
Containers
Edge/ IoT
Networking
Serverless
Storage

Development
Machine Learning
Monitoring
Service Mesh
Tools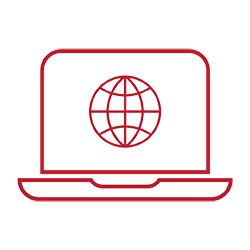 PHP, .NET Framework, Java, Node.js, Python, Angular, React, UI/ UX Design
PWA, Ionic, React Native, Angular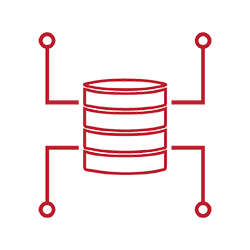 PostgreSQL, MySQL, MongoDB, DynamoDB, Redis, Firebase, Elastic Search
We automate end to end processes using custom scripts, RPA tools and cognitive bots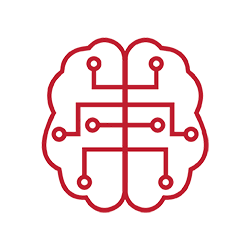 Python, Scikit-Learn, TensorFlow, Apache Spark
Cloud Server Management, Jenkins, Docker
Architecture, Design, R&D, Development & Testing, Support, Training & Documentation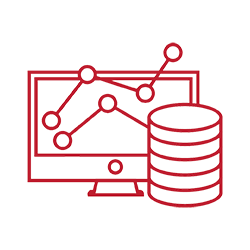 Micro Strategy, Tableau, Power BI, Zoho Reports, D3 Charts
Cloudesign works with the World's Leading Enterprises, SMEs & Startups - To Plan, Develop, Test, and Expand their Digital Initiatives.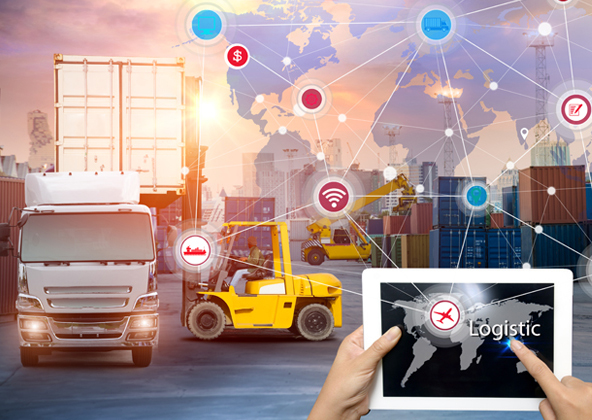 "A logistic software to connect the dots in the logistic supply chain"
One of the Largest NBFC firms provides housing finance and other retail credit products.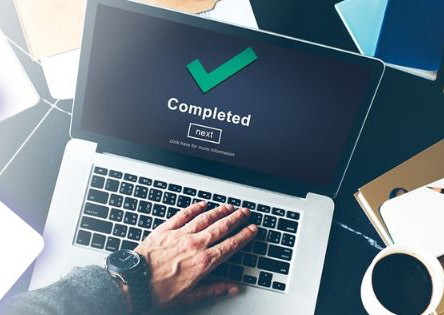 Cloudesign's solution helped Client to come up with a platform that would make the asset management
We work with SMEs, Agencies and Startups - Leading through innovation.
Enterprises

Working with Large Enterprises As Well As Small & Medium-Sized Enterprises (SMEs)

---

We transform the way Small, Medium & Large Enterprises conduct their business with Customers / Clients, Vendors / Suppliers, Partners and Employees in this digital age.

Agencies

Working with consulting companies, independant software vendors(ISVs), software product development companies OR agencies

---

We work as their extended arm / digital partner, and make their clients projects successful. Either we take complete project or work with their existing team.

Startups

Worked with more than 50+ global tech startups - for their web / cloud / Mobile / IoT needs

---

We empower startups at each stage - whether you are at Seed stage OR Expansion stage, with our Digital Expertise and Experience.
TEst
TEst
TEst
TEst
TEst
TEst
TEst
TEst
TEst

"Cloudesign and his team of professionals helped build the end to end platform for Road Transportation Logistics. We were at best able to outline the end use case to the team, who translated the requirement into a comprehensive software stack and his team built the code entirely on their own. This platform in the process got first-of-a-kind system that provided time-lapsed temperature record with all billing parameters for each customer shipment, which resulted in Kelvin reaching near 100% temperature compliance and also achieve 5% savings in fuel costs."

RAJEEV AGRAWAL – AMBIT GROUP

"We started working with Cloudesign 1.5 years back and successfully completed 2 solutions from scratch along with couple projects of enhancements in those apps. cloudesign is a self-motivated team with high customer focus. they have proved their technical capabilities and they can deliver."

SUNIL GUPTA – DVP AT EDELWEISS FINANCIAL SERVICE

"Cloudesign has been a trusted partner for us from Day 1 of our company. Over the last year of development, our requirements have changed drastically. but the team at cloudesign has been patient, supportive and delivered when it mattered the most. I highly recommend Cloudesign for any company where technology has big part to play."

RISHAB MEHTA – GRAYQUEST EDUCATION FINANCE

"We Got In Touch With Cloudesign Pretty Much As A Last Ditch Effort At Meeting Ends, From A Developmental Standpoint Of Our Product. Our Needs Were Quite Sartorial In Nature For Our Product Frontend And Hence We Were Finding It Difficult To Hinge On One Particular Individual To Finish The Job. Having Met With The Folks At Cloudesign, Having Given Them Very Strict Deadlines And Yet Making High Demands On Product Quality, It Didn't Really Turn Out To Be An Affair That Went Wrong. It Was Pretty Much As If We Had Hired A Team For Canvs Working With Us, Dedicatedly.

Cloudesign'S Work Is Quite Commendable. They Do Render An Almost Perfect Conversion Of Your Designs To Your Product. They Are Quite Professional With Their Work And Yet Are Very Easy To Work With. We Have And Will Recommend Cloudesign To As Many Ventures As Feasible. All The Best To Them."

DEBPROTIM ROY – CO-FOUNDER AT CANVS

"With Cloudesign it was a first time experience for me and my team for working on model where UI/UX was managed by clouddesign and BL was at our end. It was overall a smooth experience considering both teams worked in collaborated manner irrespective of the fact that they were geographically apart. Also Rohit's frequent visits helped team to fill the communication bridge, if any. Other good points we felt about cloudesign is their prices are competitive, they provide prompt response to queries, quick fixes and releases to issues. One suggestion would be to have a standard model for tracking the progress of project that would also help in managing efforts and time spent for co-ordination."

"Cloudesign has partnered us in developing our first of its kind trial platform www.tryy.in . They appreciated both the challenges and limitations of the platform and Nishant in particular led from the front to overcome and resolve the issues generally associated with such products. Their post project support has been excellent. we wish them every success in the future."

SANJEEV MALHOTRA – BRANDTOUCH AND ANALYTICS