Transportation and Logistics transform with innovation.

The Transportation and Logistics industry is reeling from the impacts of the pandemic. Navigating the new normal requires strategies that encircle restoring customer trust, implementing agility in operations, and prioritizing innovation.
End-to-end logistics solutions that simplify processes and minimize operational hurdles.
Streamline your Workflow
Experienced in data science, RPA, and IoT technology, our software engineers and UI/UX designers can automate your transportation and logistics operations and provide you with a bird-eye view over your business.
Extract the meaning out of Data
Building custom software applications to manage unstructured as well as structured data and transform them into business insights. Our experienced leadership can help you explore useful data patterns that streamline inventory management and analyze customer behaviour.
Track Shipment and Delivery
Track and manage your fleet in real-time. We develop fleet management software that helps you increase security, optimize routes, increase driver productivity and vehicle uptime, and reduce fuel expenses.
Helping Transportation and Logistics Companies with

AI-powered transportation and logistics solutions can help you with active, passive, as well as short-term demand forecasting so that you can planmonthly orders, understand seasonal trends, and refill your stocks.
We can help you streamline your warehousing processes by implementing computer vision that facilitates inventory management and quality control without requiring manual oversight.
By utilizing historical trip sheets, real-time traffic data, and AI algorithms, the transportation & logistics solutions we build for you can figure out the best routes in real time, helping you deliver goods on time.
We develop transportation and logistics solutions that utilize both RFID and IoT sensor technology to track inventory as well as monitor its status during transit.
With the help of GPS and IoT technology, we can build fleet tracking software solutions that can even be accessed via mobile devices. You must see our recently deployed fleet tracking software solution - CloudTrack.
This feature allows you to monitor the driver's uptime, halts, attendance, driving behaviour, etc which helps your fleet managers to make your transportation operations safer and efficient.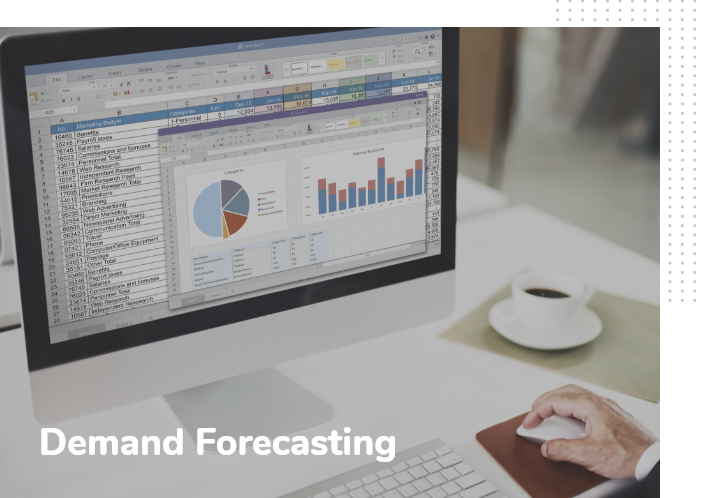 You can also leverage our off-the-shelf fleet management solution - CloudTrack

CloudTrack is powered by IoT technology to help fleet managers keep track of goods in transit, optimize routes, manage drivers, and track vehicles/trucks. The solution comes out of the box with several features.
Proof of Delivery
Fuel Card Integration
Advanced Analytics
Dedicated Driver Application
GPS Tracking
Geofencing
Storage Condition Control
Route Optimization

Dedicated Logistics Software Development Team

Staff Augmentation

End-to-End Product Engineering

Ready to optimize your fleet and warehouse?