Realize your migration towards digital manufacturing.

With innovative digital skills and technology infrastructure, you can make business decisions that are based on real-time contextual data. IoT and data science are the biggest opportunities of the era, and we can help you migrate towards digital manufacturing.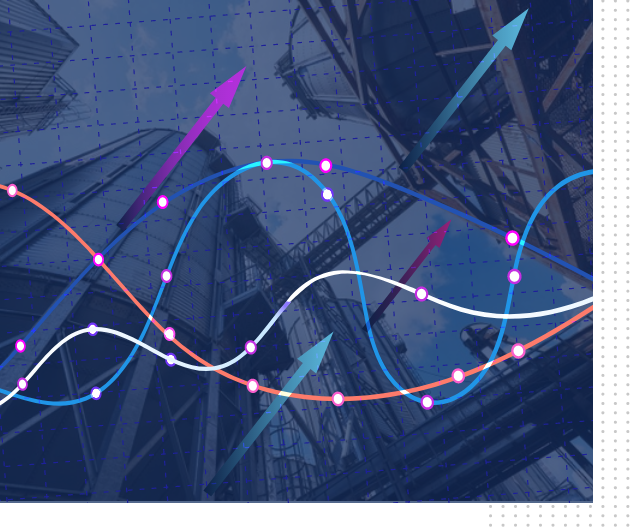 Harness the full potential of Industry 4.0 to achieve maximum productivity and efficiency.

Industrial Internet of Things
Equipping machinery with IoT sensors to remotely monitor and control their operations via web-enabled devices.
Cloud Computing & AI
Processing large amounts of data to get meaningful business insights like demand forecasting, inventory planning, predictive maintenance.

Edge Computing
Minimizing latency time by enabling edge computing at the data sources; which also ensures data security.

Digital Twins
Pulling data from IoT sensors, PLCs and similar objects to create digital replicas of industrial equipment.
Tech-Driven Industrial IoT Solutions

Production Planning Software Solutions
Implementing agile production planning by leveraging automation and AI & ML to help manufacturers like you make data-driven decisions.
Work-order transaction management
Production forecasting
Business Intelligence and visualization
Inventory Management Solutions
Helping manufacturers achieve maximum efficiency by streamlining inventory capacities.
Demand forecasting
Barcode/RFID integration
Records repository
Occupational Health and Safety Systems
Leveraging industry 4.0 to ensure a safe working environment for workers at manufacturing facilities.
Audit management
Worker's training
Compliance management and reporting
Manufacturing ERP Software Solutions
Boosting the efficiency of productivity of manufacturing units by enabling transparent resource management.
Vendor and purchase management
Supply chain management
Finance and accounting
Predictive Maintenance Solutions
Utilizing the power of IoT sensors and data analytics to eliminate equipment breakdown and predict future maintenance requirements.
Vibration level monitoring
Advanced data analytics
Highly-accurate AI models

End-to-End Product Engineering

Staff Augmentation

Dedicated Enterprise Software Developers

Engage a Cloudesign expert to learn more about collaborative digital manufacturing solutions.