Let's build
digital products

for your Startup people will love
Since the inception of Cloudesign, we have worked with more than 75+ Startups across the globe. A few startups have made it big and we still work with them. We would like to leverage the experience of working with startups in the next big idea that you believe in!
Our Product Engineering Capabilities
Design & Architecture
Development & Testing
Support
Product Re-Engineering
Documentation
Product conceptualization is the key to transform product vision into reality. We provide end-to-end consulting services on Software Product Conceptualization / Ideation, Design & Prototyping which includes,
Market Research
Trend Analysis
End-User Surveys
Assess Existing Products
Gap Analysis
Non-Functional Prototype (Wireframes, Designs, etc.)
Technical Architecture Design
Database Architecture Design
Deployment Architecture Design
Proof of Concept (if required)
Based on the product concept, design & prototype, we take it to the next phase - that is product development & testing. Backed by our vast experience & expertise in diverse platforms & technologies, we provide application development services that meet our customer's requirements in terms of quality, cost and timeliness. We provide following development & testing services,
Product Development
Localization / Globalization
Release Management & Deployment
Test Strategy
Test Automation
Product Testing - Functional (Unit, Integration, System, User Acceptance, Regression, User Interface & Usability - Testing)
Product Testing - Non-Functional (Installation, Security, Load & Performance, Localization / Globalization, Cross-browser, Cross-platform - Testing)
Once the product development is finished, product goes LIVE, we are there to ensure it continues to serve your company at peak performance levels all time. Our team is available round the clock to solve any issues that may crop up OR answer any questions you or your team might have along the way. We provide following sustenance & support services,
Product Bug Fixing & Support
Sustenance Engineering (Hotfix, Updates, Service Packs, etc.)
Enhancements & Performance Tuning
Migration & Porting
Certifications
End of Life Services
Products become obsolete with time. With the rapidly evolving technologies and business needs, it is high-time that businesses should start re-engineering of existing applications with new and improved tools and technologies for better business outcomes. We provide following re-engineering services,
Migration (From lower version to higher)
Porting (From one technology stack to other)
Re-Architecting
UX / UI Re-Engineering
SMAC (Social, Mobile, Analytics & Cloud) Enablement
Product Integration
A product is only as good as its user(s). And to ensure that users get the most out of the product or service, we provide quality training and documentation, materials and collaterals created by our team of technical writers, who are engaged early during the overall product lifecycle. This helps our customers to share their training documents with their customers, channel partners, etc. We provide following training & documentation services,
Architecture and Design Documents
Deployment Manuals
User Training Manuals
Administration Manuals
Our Startup experience we helps founders around the world to systematically test and launch scalable digital and data products at bootstrap friendly pricing.
Strategy
Go from designs to a launch ready product with our well-defined development strategy
Architecture & Design
Directly use components from our reusable feature library and launch faster
Rapid Prototyping
Build your MVP built at nominal cost

Program Management & Development
We work in sprints & communicate daily using tools you like Jira & Slack
Hire Our
Engineers
Save 60% on staff costs, whilst driving innovation & growth using our Managed IT Services
Product / Application Development/Website Development
We've mastered the emerging technologies to deliver projects that have raked in investments.
We are not an average IT Services Company
Based in Mumbai, Our tech agency of 65+ provides dedicated designers, software consultants & researchers to companies all over the world. Our agency works with startups and large enterprises, in a variety of sectors, from San Francisco to Berlin and UAE. We have successfully delivered more than 75+ Startup projects since 2014. A few startups have made it big and we still work with them.
While our designer builds prototypes and great user interfaces, our researcher brings you new customer insights and feedback every week and our tech guys build products. This setup lets us design better digital products, faster than anyone else.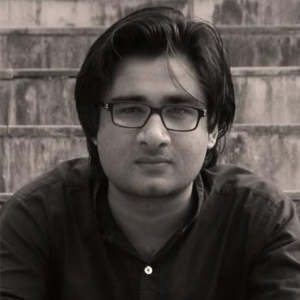 We got in touch with Cloudesign pretty much as a last ditch effort at meeting ends, from a developmental standpoint of our product. Our needs were quite sartorial in nature for our product frontend and hence we were finding it difficult to hinge on one particular individual to finish the job. Having met with the folks at Cloudesign, having given them very strict deadlines and yet making high demands on product quality, it didn't really turn out to be an affair that went wrong. It was pretty much as if we had hired a team for Canvs working with us, dedicatedly. Cloudesign's work is quite commendable. They do render an almost perfect conversion of your designs to your product. They are quite professional with their work and yet are very easy to work with. We have and will recommend Cloudesign to as many ventures as feasible. All the best to them.
DEBPROTIM ROY
Co-founder at Canvas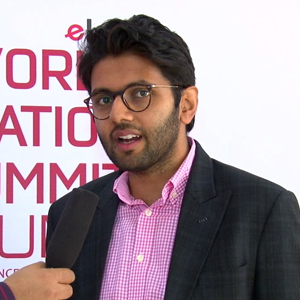 Cloudesign has been a trusted partner for us from Day 1 of our company. Over the last years of development, our requirements have changed drastically, but the team at Cloudesign has been patient, supportive and delivered when it mattered the most. I highly recommend Cloudesign for any company where technology has a big part to play.
RISHAB MEHTA
GrayQuest Education Finance