Cloudesign is a global IT consulting and software engineering firm. We believe in Automation, AI-Powered Core Approach and Solutions and the best in class User Experience to enhance productivity and customer experience. Our always-on learning agenda drives continuous improvement through building new-age digital skills, expertise, and ideas from our innovation ecosystem.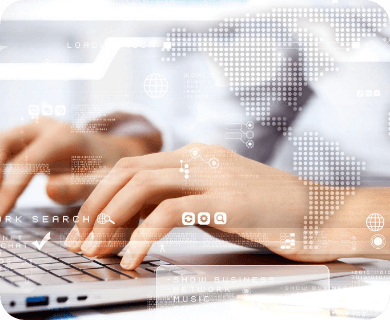 Business Intelligence/Data Warehousing, Big Data Analytics Implementation & Support,
Enterprise Data Integration and Management, Mobile Apps, Testing Services, Product Engineering & Application Development

We have covered industries such as Banking, Automation, Smart Logistics, Healthcare, ERP/CRM Systems, Construction and Automotive.
Why Choose Us
Ambition
Core Values
Our Brand Promise
Our Offerings
Confidentiality
Your idea is 100% protected by our Non-Disclosure Agreement.
In-house Training Programs
To nurture talent with the latest technologies.
Startup Friendly
Flexible, Agile Development , Young & Dynamic Engineers.
Young and Dynamic Team
No need to worry about finding the proper images for your niche.
Proven Track Record
Working with the top players in various industry verticals.
Our ambition today is made up of our vision, values, business strategy and brand promise that all come together to support our purpose as a company; to work with our customers and partners to leverage emerging and modern day technologies into various businesses and help them to reap profits faster.
Back in 2015, Cloudesign was created to solve a common; how to use emerging and modern day technologies to a larger eco-system more easily and more cost effectively. We created the solution.
Our business has grown strongly into the areas Staff Augmentation and B.O.T Model (Build,Operate,Transfer) but we're still focused on the future emerging technology and on playing a key role within our industry.
We call it our 'compass of ambition' Take a look and for more, please feel free to talk to us.
Customers first
- We listen carefully and work as partners
- We keep our promises
- We are committed to our customers' success
Working together
- We respect and embrace the diversity of all people and cultures
- We collaborate positively across teams
- We communicate clearly and act decisively
Taking responsibility
- We are accountable for our own work
- We act as owners and use company resources carefully
- We continuously develop our skills and knowledge
Aiming for excellence
- We strive to achieve outstanding results in a competitive market
- We learn from our mistakes
- We innovate and welcome change
We are committed to working with our customers and partners to shape the future of emerging technology.
We've spoken to employees, customers, investors, industry commentators, recruiters and many others. We wanted to hear opinions from many different places and perspectives. We've listened carefully and as a result we have decided to be clear about our ambition and purpose.
It is an ambition that inspires, challenges and excites all of us at Cloudesign. If you've known Cloudesign for some time, you'll probably notice that we've evolved our logo, website , team introduction our look and feel. Those changes are important, but most important of all, is our clarity of purpose and our promise to customers and partners.
Shaping the future of emerging technology has always been important to all of us at Cloudesign – ever since we first built our technology team, right up to our entry into development of IT solutions for various industries.
We're a hardcore technology company dedicated exclusively to the global IT industry. It's a large business operating at a massive scale, but what we can offer IT businesses can be explained simply.
We help our customers connect
We help our customers serve their customers
We help our customers manage their businesses
We strive to understand your business and offer relevant and valuable products and services that help you save costs and generate more revenues.
Our products and services empower and optimize business processes, procedures and reporting.
We offer companies to build intelligent solutions enabling data-driven businesses to digitally transform themselves through Product Engineering, Business Intelligence, Artificial Intelligence, Cloud, Mobility, Data Warehousing & Analytics.
This allows you to grow today and shape a sustainable future for tomorrow.