Years of Solid IT Experience
Prestigious Partnerships, Rewards, and Recognition
Disruptive Transformations, Diverse Industry Verticals
Logistics
Supply Chain Management
GPS Tracking
Route Optimization
Dashboard Reporting
E-Commerce
Warehouse Management
Inventory and Stock Control
Real-time Updates
Simplified Payment Solutions
Fintech
Real-time Analytics
Payment Gateways
Payroll Solutions
Robotic Process Automation
Logistics
Disruptive Transformations, Diverse Industry Verticals
Logistics
Supply Chain Management
GPS Tracking
Route Optimization
Dashboard Reporting
E-Commerce
Disruptive Transformations, Diverse Industry Verticals
E-Commerce
Warehouse Management
Inventory and Stock Control
Real-time Updates
Simplified Payment Solutions
Fintech
Disruptive Transformations, Diverse Industry Verticals
Fintech
Real-time Analytics
Payment Gateways
Payroll Solutions
Robotic Process Automation
Custom Fintech Products
Every Digital Experience Under a Single Roof
An Exhaustive Tech Stack for Every Digital Need
Backend
---
Druid
Cassandra
DynamoDB
Firebase
Java
Kafka
MongoDB
PHP
PostgreSQL
C#
Redis
NodeJs
Microsoft SQL Server
MySQL
Frontend
---
Angular
React.js
Vue.js
Nrwl
Next.js
Frameworks
---
Laravel
GraphQL
NestJs
Spring Boot
WordPress
ASP.NET Core
ASP.NET MVC
django
Express
Flask
DevOps
---
Ansible
AWS
Azure
Docker
Infra
ELK
GCP
Jenkins
Go
JIRA
Kubernetes
New Relic
Prometheus
Sentry
Splunk
Terraform
Puppet
Mobile
---
Flutter
Powerapps
Ionic
PWA
React Native
Automation/RPA
---
UiPath
Datamatics TruBot
Power Automate
Blue Prism
Automation Anywhere
AWS Step Function
Workfusion
PEGA
Automation Edge
AI & ML
---
Amazon ML
ML Kit
Keras
Microsoft CNTK
PyTorch
TensorFlow
SOLKit Learn
OpenCV
DialogFlow
Kubeflow
E-Commerce
---
Magento
WOO Commerce
Reaction Commerce
ERP
---
Oracle Netsuite
Microsoft Dynamic 365
Backend
Druid
Cassandra
DynamoDB
Firebase
JAVA
Kafka
MongoDB
PHP
PostgreSQL
C#
Redis
PostgreSQL
Microsoft SQL Server
MySQL
Frontend
Angular
react
vue-js
nrwl
next-js
Framework
Laravel
GraphQL
NestJS
Spring Boot
WordPress
ASP.NET Core#
ASP.NET MVC
django
Express
Flask
DevOps
ansible
aws
azure
docker
infra
elk
gcp
jekins
go
jira
kubernets
Flask
Prometheus
sentry
splunk
splunk
splunk
Mobile
flutter
PowerApps
ionic
pwa
react-native
Automation / RPA
uipath
datamatics-trubot
Power-Automate
Blue-Prism
automation-anywhere
AWS-Step-Function
Workfusion
PEGA
AutomationEdge
AI & ML
amazon-ml
ml-kit
Keras
Microsoft-CNTK
PyTorch
TensorFlow
OpenCV
jira
DialogFlow
Kubeflow
E-Commerce
Magento
woo-commerce
Reaction-Commerce
ERP
Oracle-Netsuite
Microsoft-Dynamic-365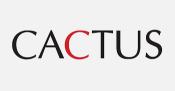 "As a growing company, finding top-notch" engineering talent at affordable rates is one of the biggest challenges. Cloudesign, a strategic partner to us, has provided us Angular, ReactJs, Laravel & UI Developers at short notice for a wide range of projects at Cactus Communications. They are quick to provide candidates, always very quick in communications, and overall keeping the process low friction.Cloudesign Engineers took control of our projects in a way that exceeded my expectations. we have been happy with the quality of the software engineers as well as thier management team."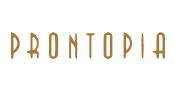 "Cloudesign's developers has supported us in our in-house-web-development, providing us with critical time sensitive work. The production work is always on time and within budget, which has been a valuable asset to our technology startup during a growth phase. The Cloudesign team members have outstanding communication and are a pleasure to work with. Thank you for all you have done to contribute to our company's success."

"We reached out to Cloudesign for a specific software development requirement that was to be delivered within a fixed business critical timeline. Cloudesign surpassed our expectations in all areas right from getting started to onboarding the team, meeting weekly milestones, building quality software, to on-time delivery. I look forward to a repeat engagement"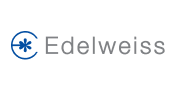 "Cloudesign is an important strategic partner to Edelweiss Securities & Wealth Management Group and with the suite of IT services provided in the last 4 years, now also one of the preferred technology partners to Edelweiss."
"Cloudesign has been one of our earliest technology partners and was able to deliver a clean code for our project within a tight timeline. Team's active involvement and holistic approach to development has helped create a nuanced product from scratch. The team's expertise in hybrid and cloud technologies has enabled a quick go to market for us. Their ownership in the delivery is appreciated and stands out in this collaboration."
"As a growing company, finding top-notch" engineering talent at affordable rates is one of the biggest challenges. Cloudesign, a strategic partner to us, has provided us Angular, ReactJs, Laravel & UI Developers at short notice for a wide range of projects at Cactus Communications. They are quick to provide candidates, always very quick in communications, and overall keeping the process low friction.Cloudesign Engineers took control of our projects in a way that exceeded my expectations. we have been happy with the quality of the software engineers as well as thier management team."
Drop us a line! We are here to answer your questions 24/7.